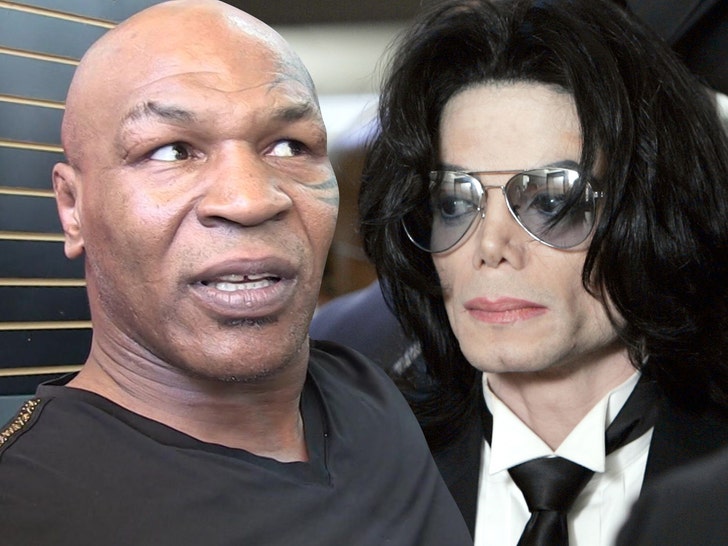 Breaking News
TMZ/Getty
Mike Tyson says he hated Michael Jackson's guts for YEARS — calling him a "cold motherf*cker" — until he got to know the singer … and that's when everything changed.
The boxing superstar opened up about his experience with MJ on T.I.'s "Expeditiously" podcast … saying Jackson dissed him backstage at a concert in 1986.
Tyson says he had just become the heavyweight champion of the world — and had become super-famous — but Jackson treated him as if he was a nobody. Tyson said MJ straight up hurt his feelings.
"It broke my ego," Tyson said … "It crushed me."
Tyson says he harbored some serious animosity toward MJ for years — saying, "That cold motherf*cker. I hated his guts forever."
But a while later, a mutual friend approached Tyson and said MJ wanted to hang out — so, he swallowed his pride and visited with the singer, hoping to squash the beef.
Not only did they bury the hatchet, Mike says he quickly learned Jackson was a cunning genius, and not a "f*cking idiot."
"He wasn't no f*cking stupid little feeble lookin' boy like Peter Pan. He's f*cking sharp. He knew what f*ckin' time it was. It blew my mind."
Tyson even says MJ was a "player" who was an expert in seduction — and the King of Pop would offer up pointers on how to land beautiful women.
"I thought he was a f*cking idiot until I met him that day," Tyson said … "I learned to respect him. I knew he was a player."